Testimonials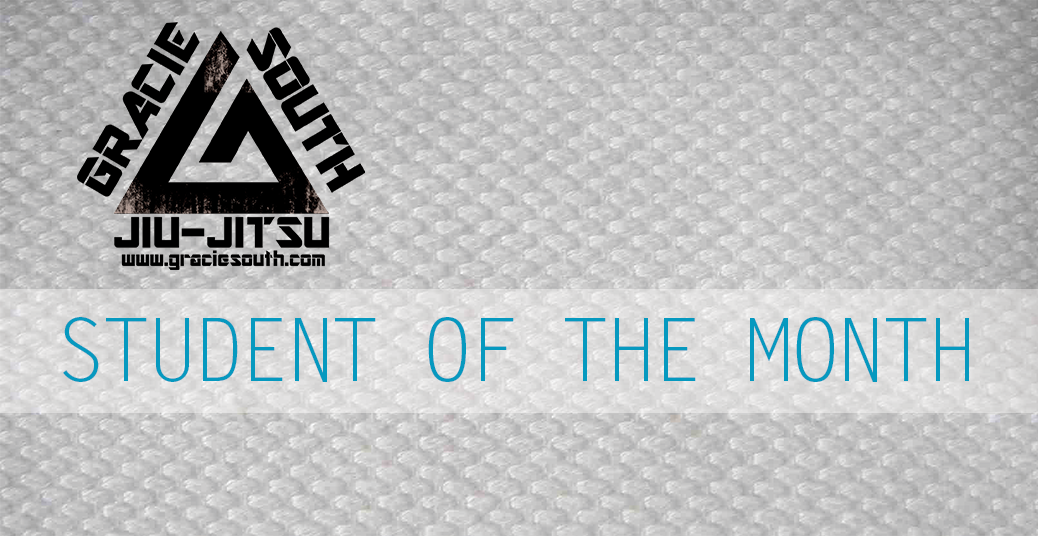 We are pleased to announce Ramey Kent is our student of the month.

When did you start Jiu Jitsu?
I started  in late December 2016, right before my 40th birthday.
Why did you start Jiu Jitsu?
There are almost too many reasons to name. I have been an MMA fan for a long time and have spent the last several years working on getting fit and healthy but, until I moved to the Jackson area, I had very limited resources for any kind of Martial Arts training. My family had recently moved to the area and we were looking for something we could all do to get some exercise and have some fun together. It made a huge difference to us that Gracie South was so kid friendly and had classes for Kamryn.
What's your favorite submission?
Usually, it's going to be whatever is the last one we've learned. I like it when I can finish a Kimora, but lately I've been trying that Ezekiel choke a lot, too.
What's your least favorite position to be in?
I really hate getting choked. Being under Tim Frye, Kory White, or Cal Cherry is miserable. It's also pretty nasty to have Boris Campos, John Ogden, or Andrew Rager on my back. It really helps me to be in those bad positions though because every time I'm there, it forces me to think about how I got there and what I have to do to get out.
Tell us a little about yourself outside the academy.
My wife, Amber Kent, and I made some really tough career decisions in the last couple of years that have paid off immensely and having Amber's support has really helped me to become a better person. Together, we teach a College and Career class at Cruger Baptist Church every Sunday. I have two older daughters, MeriEvelyn and Mia, who live in Louisville, and of course, Amber and I have Kamryn, who I believe everyone knows. My girls have my heart and my goal in life is to give them the same inspiration and encouragement that they give me.
Tell us something we might not know about you.
At one point in my life, I weighed 315 pounds. From time to time, I'll run into old acquaintances who don't recognize me. That's a pretty good feeling.
Has Jiu Jitsu affected your life outside the gym?
It's pretty interesting how after you start training, your mindset changes and you relate everything back to Jiu Jitsu. At work, if something bad happens, instead of getting upset and accepting defeat, I start to patiently try to find a way to get myself into a better position. I'm a much more positive person in that way. It also really helps to be around people who inspire me. It has been amazing how the people we have met through Gracie South have helped and encouraged us. We have the best instructors around and all of our training partners are always working to help us get better. I am a real believer that a person's legacy can be measured by the impact that they have on people around them and the spirit of encouragement and positive reinforcement at Gracie South builds on itself both inside and outside of the gym.